TSI CONTROLLER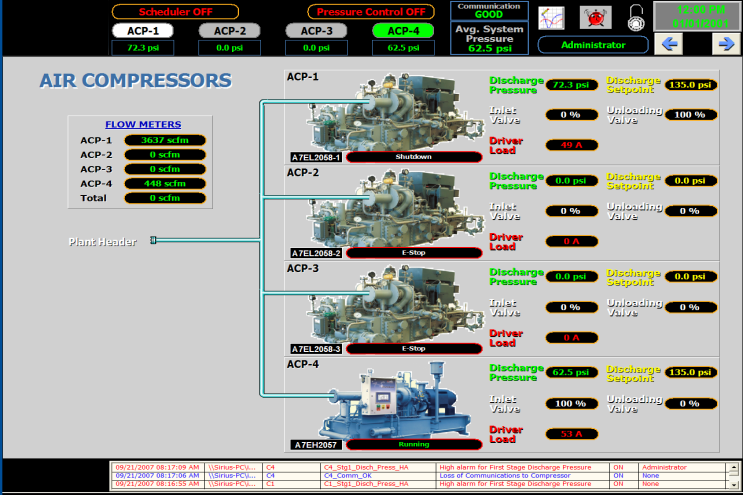 Typical Screen View
E Care LLC Total System Integration (TSI) software, operating on a Allen-Bradley PLC or utilizing Wonderware® System Platform, provides the latest generation of compressor networking and control software designed specifically to optimize your total compressed air system, thus providing substantial energy savings. The TSI software allows for complete system integration, capable of controlling and monitoring the complete compressed air system.
Features and Benefits:
ENERGY MANAGEMENT

> Load Sharing and/or Shedding
> Minimize Bypass

> Provides for more efficient operation of system

BENCHMARKING
> Data Acquisition and Logging
> Data Management
> Data Presentation
SYSTEM MONITORING

 > Real-time and historical data collection and trending

> Compressors, cooling systems, dryers, flow  meters, etc.

>  Multi pressure systems
SYSTEM CONTROL
>  Eliminates unnecessary compressors

> Minimizes and/or eliminates Bypass
>  Automatically Unloads, Stops, Starts and Loads Compressor
.